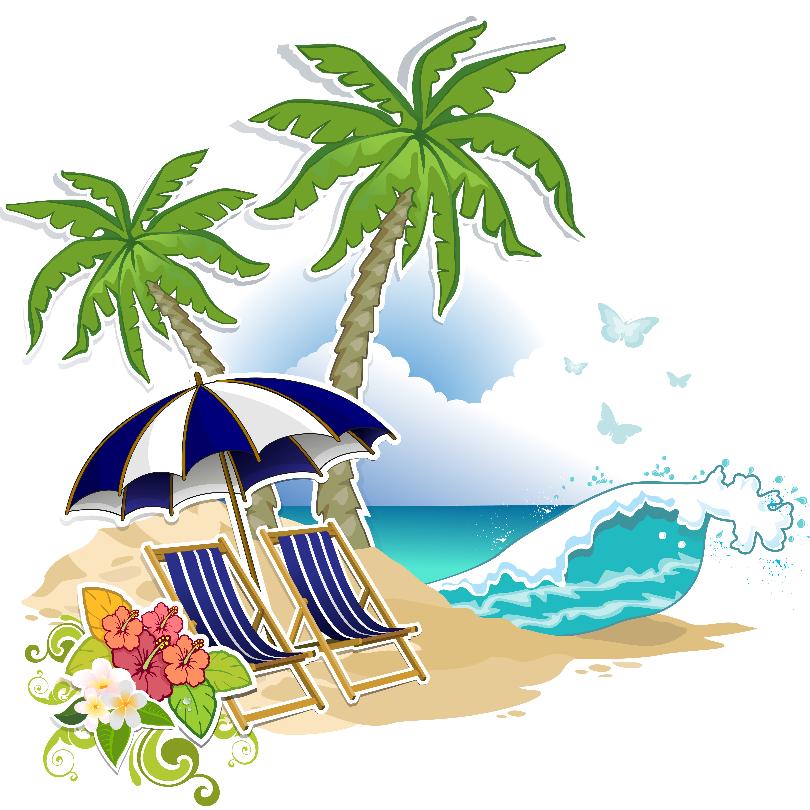 Condo Unit F11 (Casa Maya) at the Alizes Complex provides a relaxing safe environment (with 24 hour onsite security and a police station right across the street ) while you to explore all that Playa Del Carmen and the Riviera Maya has to offer. Centrally located minutes from the beach, and 1 block walk to 5th Avenue's shopping and restaurants, and just far enough away from the tourist areas to really get away and relax.
Enjoy the quiet while sitting poolside surrounded by palm trees or lounging on the beautiful Caribbean Beach.

House Rules:

Check-in: 3:00 PM / Check-out: 12:00 pm
Max. occupancy: 4
Minimum Age Limit for Renters ... children welcome ...
NO pets
non smoking unit
quiet time in pool/garden area from 10 pm- 8 am
no glass by pool



Amenities included with this Spacious 1100 square foot 1 bedroom condo are as follows:
ENTERTAINMENT:

Flat Screen TV
Netflix
WIFI- INTERNET
Books

BEDROOM:

1 King Size Bed( Sleeps 2)
1 Pull out couch ( Sleeps 2)
BATHROOM:

1 Bathroom
Glass Shower Stall ( No Tub)

KITCHEN:
Full Kitchen (Including Utensils)

NEW APPLIANCES INCLUDING:

Full size Fridge
Four burner Gas cook top
MICROWAVE
Large Toaster Oven
BLENDER ( A MUST HAVE IN MEXICO! )
Coffee Maker
GENERAL:

Quiet Patio with BBQ
Secured Safe on premises
CENTRAL AIR CONDITIONING
*Washer and Dryer
Hair Dryer
Iron & Ironing Board
Linens Provided
Towels Provided
BEACH PACKAGE PROVIDED ( 2 Tommy Bahama Chairs, Beach Umbrella , Towels

* (LOCAL NEIGHBORHOOD LAUNDRY SERVICES ARE ALSO AVAILABLE FOR VERY REASONABLE RATES)* CLEANING *SERVICES AND BOTTLED WATER DELIVERY AVAILABLE FOR AN ADDITIONAL CHARGE.

Common Outdoor POOL ( For residents of ALIZES)
MASSAGES AVAILABLE POOLSIDE ON MONDAYS AT A GREAT RATE DEC - MARCH
POOLSIDE ARTISAN MARKET FRIDAY MORNINGS DEC - MARCH
POOLSIDE COCKTAIL PARTY SUNDAY EVENINGS
Local Services & Businesses:
ATM/bank
fitness center
groceries
7-11 Convenience store
hospital
laundromat
massage therapist
medical services
Sports & Adventure Activities:
cycling
deep sea fishing
golf
jet skiing
para-gliding
pier fishing
rafting
sailing
scuba diving (Dive Shop) or snorkeling
swimming
water skiing

Important links:

info@mexicovacationrentals.net



SOME PREVIOUS REVIEWS:

1. Anna G.
Rating 5 out of 5 2nd time here and will come again!! (someday) I traveled last time with my mom and brother. This time it was myself and my boyfriend of 8 years. He loved it and he is a hard man to impress. There were 2 major problems he would complain about 1.) Shower pressure 2.) Wireless internet. I would brush off the internet unless you are going for a relaxing getaway. The location is pretty nice because it is quiet but it does take 30 min to walk slowly to the ADO buses. Which didn't bother me unless it was late and I was tired. But Rocio the manager, is awesome and friendly. She is accommodating and helpful! Hopefully I return someday with my kids! :-) Submitted: Jan 12, 2018
Stayed: December, 2017
2. Paul O.

Rating: 5 out of 5 PERFECT LITTLE GETAWAY LOCATED VERY NEAR THE BEACH .
Walking distance to anything that you might wish to purchase. Secure location in a very safe neighborhood, directly across the street from the "cop shop"! We enjoyed great pizza several times at Salento which is less than 50 steps from the front door. Condo is well outfitted and we lacked nothing. We enjoyed our stay so much that we plan to return annually.
Dede and Paul from Oregon
Submitted: Nov 5, 2017
Stayed: October 2017

3.
Daniel I. RM of Portage La Prairie, MB Canada Spacious, well kept condo 4 out of 5 We really enjoyed our stay at this quiet, well kept, and well furnished condo. Used the pool daily to cool off. After the first day, were comfortable without using the A/C by letting a breeze flow through. The beach is about a 2 block walk away. 5th Ave is also about 2 blocks away. Nice having a night time security guard, keeping watch. Bikes would be handy to have. Taxi charge from Wal-Mart or Mega, is 50 pesos to CTM st. and 10 th ave. But 90 pesos to 5th ave or to the condo. We also road the bus along 30th ave, which varies from 5 pesos to 9 pesos. The blender was handy for making fruit smoothies. The satellite dish had issues a few times, but no big deal. All in all, a very nice stay at a reasonable price. Submitted: Oct 30, 2017 Stayed: October 2017
4.
Patricia J.
A lovely apartment close to many activities!
5 out of 5
We had a great time at Casa Maya. The property was very well maintained and clean. Loved the decor, too. Manager Rocio was very helpful. People were very friendly. Thanks go out to the fellas at the Italian restaurant next door for the fine dinners and conversation. We loved saying Hi each evening after our days of excursions. The pool was very welcoming after the hot days at the beach nearby. We cooked some fish that we caught in the nice kitchen. We had everything we needed. Although we rented a car, most tourists traveled by taxi which were always right beside the apartments. Restaurants and stores are nearby and take both US and MX money.
Submitted: Oct 3, 2017
Stayed: September 2017
5. Terrence W.
Great place and location.
5 out of 5
Sorry for taking so long to review (forgot). It was such a great place and great location.
Submitted: Aug 24, 2017
Stayed: July 2017

6.
Hayley A.
Adorable
5 out of 5
We stayed at the apt for three days. Didn't spend much time there because there is so much to do in the area. Thank you Helen for such s wonderful place.
Submitted: Jul 30, 2017
Stayed: July 2017